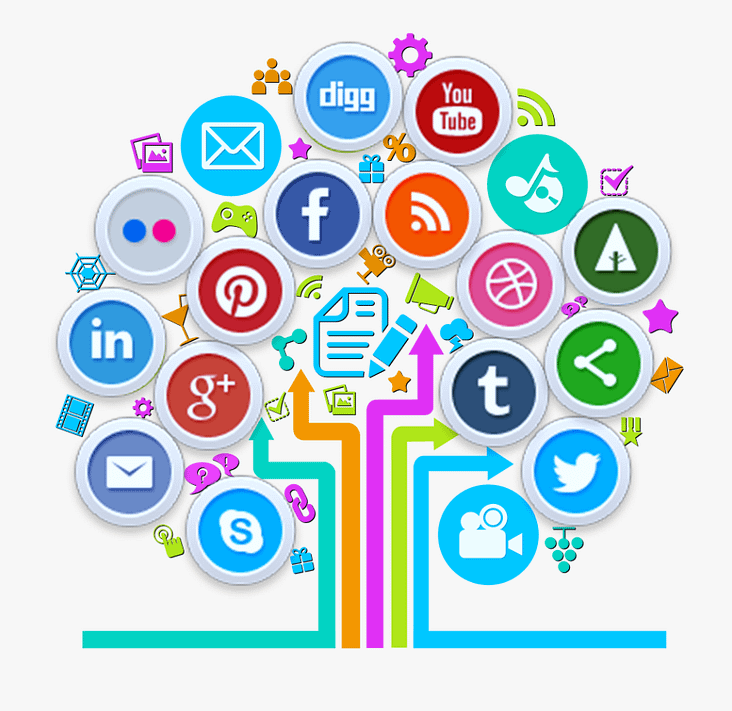 4 Steps Running A Successful Business On Social Media
business owners are taking their companies online because they recognize the value that Social Media has a big impact on their businesses. Social networks have the power of Growing your business and moving it forward.
Moving your organization online and running it completely on different platforms will make it easier for you to manage your business more efficiently.
1. Decide on the right Social Media platforms
decide which Social Media platforms best suit your needs and use them to get the results you desire. For instance, if you own a flower shop and want to build a social media presence.
Determine which platform best suits your needs and Most Importantly, offer convenience and flexibility to grow your business.
2. Pick the right Social Media tools
Running a successful online business involves picking the right tools that enable you to work efficiently, and keep you working with ease. Search for tools that can save You and your team tons of time. For example, different marketing tools for your business needs.
It can help you make meaningful progress towards the main goal as well as productivity improvement which leads to success.

3. Clarify your purpose and communicate effectively
The reasons for running your business on social media include effectiveness, flexibility, convenience, and growth. therefore, the best way of achieving that is by setting goals, keeping on doing it, and communicating with your target audience.
in short, come up with a mission statement, stick to your business purpose, and ensure you are available at all times.
4. Build relationships with the right people
The people you connect with can have a big impact on the way you run your business. They can either encourage you to grow or cause you to fail.
Follow individuals or organizations that inspire you to advance and improve. For instance, Participate in conversations that are in line with your work and comment on posts that interest you.
One mistake you make as a business owner is to fail to show interest in other online businesses.
Conclusion
Running your business on social media comes with its challenges and it may take a while before you start seeing the results you desire but keep at it because the rewards far outweigh the challenges.
The greatest thing about running your business online is that you get to save, work from anywhere you like, and reach millions of people within a short space of time.
Continue working, stick to your business purpose, and never act or respond on impulse.
lastly, congratulations on taking your business online!
Zen4 Biz Takes The Opportunity To Keep Small Businesses Ahead Of The Competition By Reaching Their Maximum Growth Through The Best Marketing Tools.
Click HERE To Sign Up And Download Our FREE E-Book: Social Traffic Rush And Discover The Top Secrets Of Social Media Marketers On How To Get A Rush Of Targetted Traffic. This 10-Part E-Book Course Will Help You Increase Website Traffic, Brand Exposure, And Many More! Get Your Exclusive 50% OFF Discount On Your First Month On Our Bundle Promo.
Follow us on our social media
so you Don't miss our latest content: Mondays- Leads and Research, Tuesdays- Reputation and Reviews, Wednesdays- Social Media and Content, Thursdays- APP / Website personalization, Fridays- Small Business General Topics.