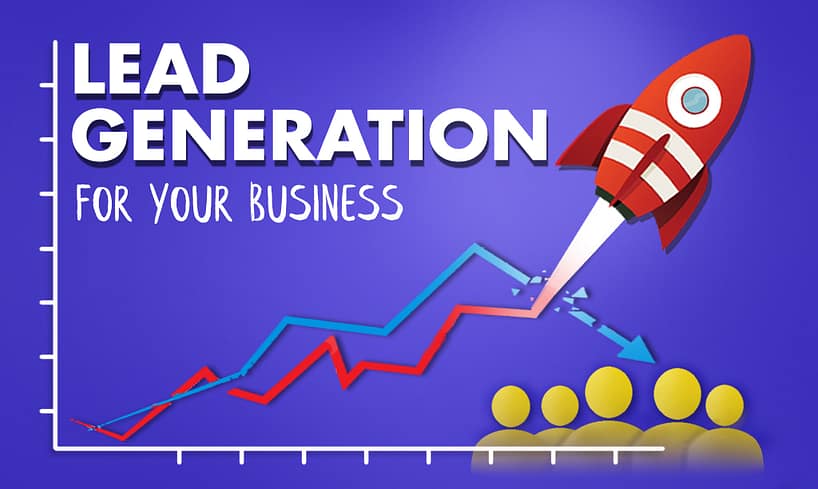 How would you like to generate your high quantity as well as high-quality leads?
A successful lead generation engine is what keeps the pipeline full of sales prospects even while you sleep. Generating leads is a top priority for all marketers, and it should be for all businesses as well.
What are the Challenges in lead generation?
It's always a struggle to figure out the right lead generation strategy that works well and yes, limited resources that you have to manage. these reasons seem valid But the game for you is to break through the barriers to build success.
Another limitation is that You are not sure where to start and you can't afford to have enough people to look for specific leads for you.
There are numerous lead generation techniques that can be used to generate the right customers and meet your business goals. however, these tactics are used by the majority of people who know how to use them properly.
What are the top lead generation strategy?
Utilize Email Marketing
Lead Generation through Email marketing has a larger reach and anybody who's online has an active email. Smart email marketers know to put in the effort. Email marketing brings all of your marketing strategies together.
90% of email gets directly sent to the intended recipient's inbox and there's no channel with a wider reach than email. Always remember that building your email list, it not like building a social media following. It is a stable long-term investment that will pay off for many years to come.
Influencer Marketing
Influencer marketing is a great way to generate quality leads and boost revenue. Influencers could be bloggers who have a good fan-following on their blogs or journalists for reputable publications. You need to find influencers who are experts in their niche and have high levels of engagement on their posts.
A great way to use this strategy for lead generation is to combine such posts with a discount code or affiliate link.
Run Contests on Social Media
Lead Generation through Running a Contests will generate buzz and spread awareness about your brand. All you need to do is offer a prize, clear mechanics, and spread the word about the contest.
Encourage them to participate by submitting their videos/photos, tagging their friends to participate, and just make sure that before starting your social media contest, your SMART (Specific, Measurable, Actions, Realistic, Time-Bound) Goals are already set as this will help you achieve Your KPI.
Give Premium Content
When doing Lead Generation Ad Templates, kits, workbooks, videos, or interactive websites can all stand in as an offer.
e-Books, however, are one of the most common and valuable options available. Creating an e-Book for your business is one of the best ways to convert leads and increase brand awareness among potential buyers. Informative and useful content will help to position yourself as a knowledgeable leader in your industry and increase overall brand awareness.
Build your own online community
Your own community is the perfect place to share unique content and target people who are likely to have the specific problem you're looking to solve. Community brings in business leads as prospective customers; it also allows you to really cement yourself as a thought leader.
Conclusion
Marketers face the challenge of establishing familiarity with their customers and spending more time on higher-value work like qualifying leads. Part of achieving and maintaining this balance will involve a continued focus on the effort to humanize your interactions, so make sure You have the right tools to leverage your business.
ZEN4Biz takes the opportunity to keep small businesses ahead of the competition to reach their maximum growth by giving the best marketing tools and Capture their target market that will lead to customer Base and Revenue Growth.
Follow us on our social media and Don't miss our latest content: Mondays- Leads and Research, Tuesdays- Reputation and Reviews, Wednesdays- Social Media and Content, Thursdays– APP / Website personalization, Fridays- Small Business General Topics.