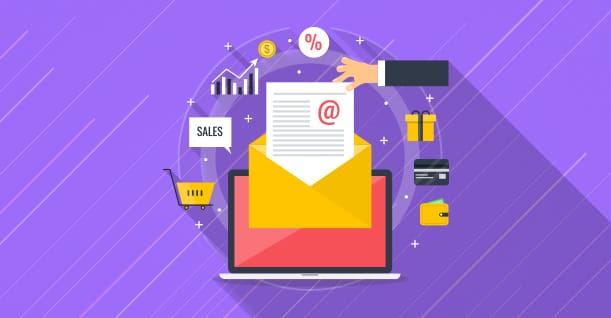 If you're a small business owner with a growing email list and want to earn more money through email marketing, you're in the right place.
7 Proven ways to make more money from your email list
1. Use affiliate marketing and promote affiliate products
First, If you're an entrepreneur promoting affiliate products to your email list this might be the way to go Rather than having the pressure of creating and maintaining your own products.
As a result, affiliate marketing lets you earn a percentage of the affiliate products that you sell.
Find an affiliate marketing program that aligns with your brand and audience. Then promote relevant affiliate products in the context of valuable email content to your subscribers.  
2. Sell E-books and Webinar To Your Email List
One of the easiest ways to start making money quickly from your list is to sell e-books and webinars. Information products are very popular online and if you are doing email marketing, selling your own information product will generate income quickly.
use your expertise to write an e-book and do a workshop via webinar which is related to your niche, and sell it to your audience quickly.
The key is to help them solve their biggest problem, and give them an easy solution.
3. Put Ads On your emails
If you have an email list with thousands of subscribers interested in certain niches, it's a good idea to put some ads on your emails. additionally, You can contact related businesses and companies and offer them some ad slots in your emails.
you can get some advertising income from those businesses while at the same time, helping them to get more customers.
4. Paid Subscription Model for Premium Content
If you're an expert in your field, you can create premium content for your subscribers. Create a monthly/yearly/one-time fee membership club access. Even a small fee like $7 or $15 will help you make a lot of revenue in the long term.
Offer your membership for free or at a heavily discounted rate for the first month and at a regular price from the next month.
5. Let Other Businesses Promote Their Products On Your email List
With a medium-sized mailing list, it's enough to convince other businesses to promote their products on your list. simply let them write their email copy with some introductions including their promotional copy on the email that you send to your subscribers.
Remember that if you convince them that your list is profitable for their business, the majority of them will be interested to run their promotional campaign on your list.
6. Seek email sponsorships
Another profitable way to monetize your email list is by partnering with outside organizations and brands in an email sponsorship.
For example, Several brands with large email lists offer the opportunity to sponsor an email campaign. It's important to brainstorm a list of brands that might benefit your audience in a complementary way.
your audience trusts you enough to help them within your area of expertise.
So, try to come up with a list of organizations and people that will help your email subscribers in a similar and complementary way. Then, contact your target list and propose an email sponsorship.
7. Upsell and cross-sell products to your email subscribers
In the same way that upselling and cross-selling can convince customers to purchase more products during the checkout process, you can upsell and cross-sell through email, too.
The only difference is, rather than upselling and cross-selling on the checkout landing page, you're offering extra products to segmented lists with timed email sequences and tailored offerings.
Basically, all you need to do is send a sales email sequence offering your segmented email list of customers special access to something upgraded.
Your upsell email can also encourage subscribers to upgrade from a free version of a product to a paid one.
Conclusion
To sum up, it's possible to make a decent amount of money from your Email list if you put in the work and do it properly.
if you build a list of people that have similar interests, needs, and a regular source of value for them, they'll reward you with purchases. and lastly, you just need to keep things above board and make your Email List a priority in your business.