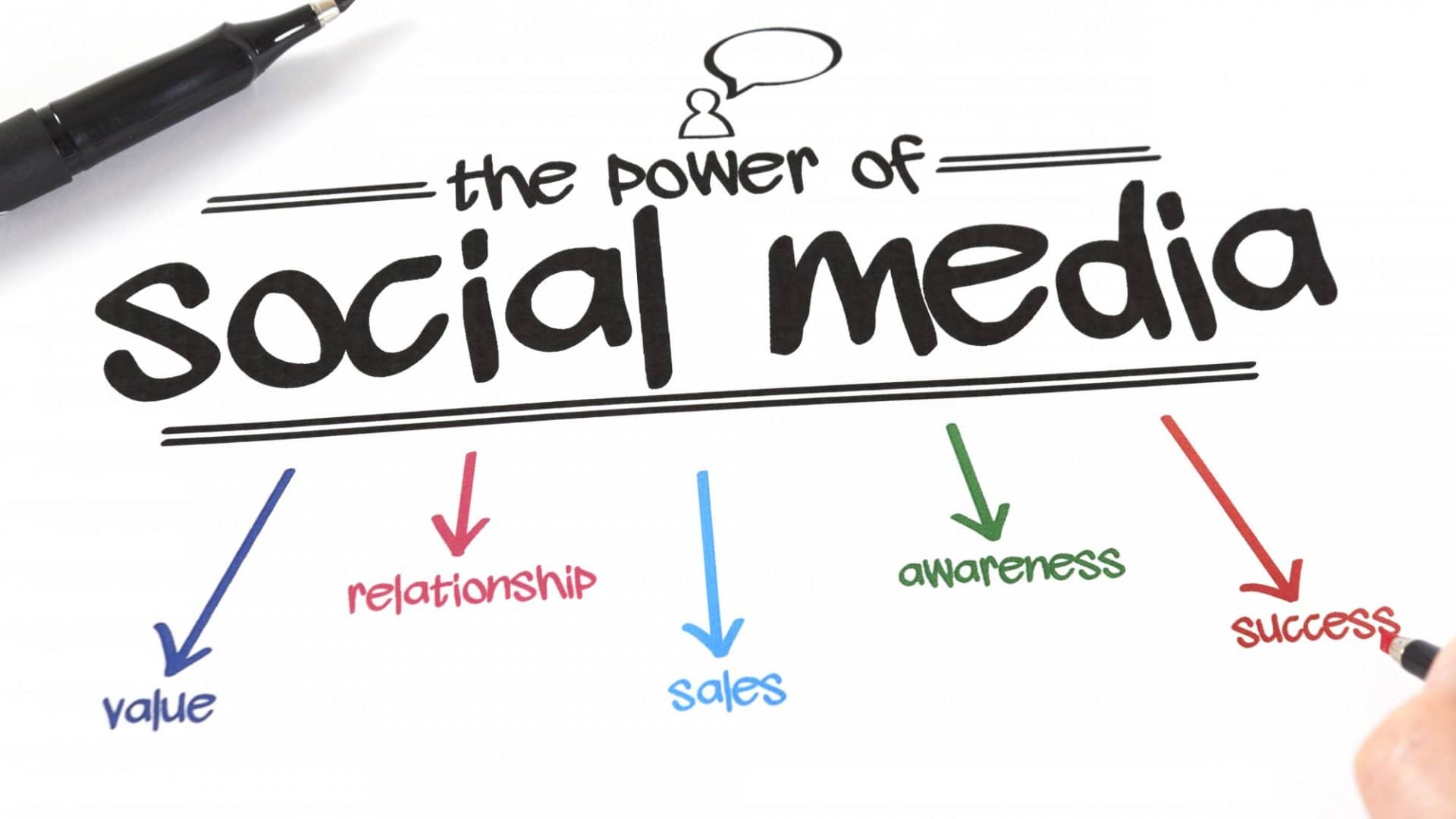 What is the value of social media for every small business?
Can your business Grow and survive through Hard times without social media?
Small Business Owners are always looking for new ways to get Their Brands's on the radar of potential customers. Using social media in your business is a great way to engage with current Trends and potential customers.
96% of small businesses are using social media in their marketing strategy.
80% of consumers use social media to engage with brands.
74% of consumers rely on social media to guide purchasing decisions.
41% of local businesses depend on social media to drive revenue.
Source: localiq.com/local-marketing-lab/local-social-media-marketing/
Social media connect with your audience anytime, anywhere!
Billions of people around the world use social media to engage with their customers because they want to find out what Other people are saying about their business, brand visibility, and wide reach.
if it's done the right way, you can make meaningful connections with your online audience.
reasons why consumers follow a brand because it provides helpful information which is related to a hobby (26%), product information (25%), and funny or Enjoyable content (21%).
Source: bostondigital.com/insights/5-things-you-need-know-about-consumer-social-media-habits
it helps you strengthen your online presence and reputation
First Impressions Matter. what's said about your company online can make or break your success.
It's like bringing it into life and connects people to engage and remember. for instance, you can take hold of your presence on social media and use it to improve your digital reputation.
Social media creates a human voice for your business and drives more traffic
Show off the human side of your brand by posting engaging content that provides information, value, and excitement. It will boost the visibility of your post and will surely drive more traffic to your social media platforms.
In Addition, Your best bet for growth is through consistent publication.
Increases your sales as time goes by
Start by building a strong foundation focused on your target audience. Then, Follow best practices to develop a strategy that will drive traffic to your website. As you see the results, adjust your strategy accordingly.
next, When you notice a certain type of post driving sales, create more of those posts.
Finally, Continue to test and develop the most effective strategy possible.
Conclusion:
Social Media is an affordable avenue for driving traffic. You can do a ton for a little-to-no cost besides your time. For Instance, building, following, and driving results organically can take a long time but it always depends.
After all, it drives more sales to your business and It is the best move to make you ahead of your business game, While leaving your competition way behind.
Zen4 Biz Takes The Opportunity To Keep Small Businesses Ahead Of The Competition By Reaching Their Maximum Growth Through The Best Marketing Tools.
Click HERE To Sign Up And Download Our FREE E-Book: Social Traffic Rush And Discover The Top Secrets Of Social Media Marketers On How To Get A Rush Of Targetted Traffic. This 10-Part E-Book Course Will Help You Increase Website Traffic, Brand Exposure, And Many More! Get Your Exclusive 50% OFF Discount On Your First Month On Our Bundle Promo.
Follow us on our social media
so you Don't miss our latest content: Mondays- Leads and Research, Tuesdays- Reputation and Reviews, Wednesdays- Social Media and Content, Thursdays- APP / Website personalization, Fridays- Small Business General Topics.