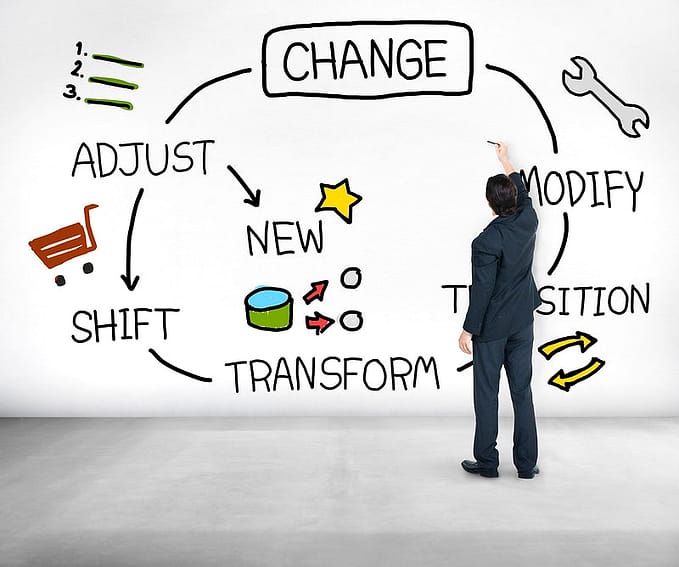 Businesses are finding new ways to pivot and connect with their customers
small businesses are expected to be impacted the most when pivot.
many of them are trying to be creative and finding new ways to Pivot. It's the same way with transforming new technology while keeping the focus on getting more customers and keeping them safe.
How To Know If You Should Pivot?
As the name suggests, it indicates a sudden change in direction of at least one aspect of the business. The main goal of a pivot is to help a company improve revenue or survive in the market. the way you pivot your business can make all the difference.
As a result, it seeks a new way that businesses will be able to continue to prosper in the future.
how to do it effectively?
here are the Top 3 Smart Ways To adapt business transformation and expand revenue that will help you cut costs.
1. Technology has been an enabler at a time of social distancing
Practice social distancing, work from home, methods to engage with customers is our new reality.
Going online is important for small businesses whose ability to generate cash flows at times of lockdown is dependent on their continuing to provide services.
2. Focus On Your Core Competencies
Work with what you know best and identify the opportunities to repurpose, reposition, or re-imagine.
when facing this new opportunity, it's best to ask yourself: "How will I strengthen my new business model in the midst of a pandemic?" because The answer lies in what your business does well, or your core competencies.
After all, pivoting your business model in a new direction is quite challenging because Chances are the new categories of interest already have real competition.
3. Analyze what your competitors are doing
Check your competitor's website to see how they describe their offer. in addition, You'll have the opportunity to see how they communicate and you can also compare if it's a good fit for your business.
This can also help you deliver and communicate the right words to offer your products and services.
Making Your Pivot Idea A Reality
take it easy while you work on pivoting your business. we need to adapt to the current environment to improve your chances of success.
You can forecast and revisit your business plan, just don't forget to keep an eye on what success means in this transition. The more actively you can adapt and cut losing strategies, the more likely your business will survive and succeed.
Above all, don't be afraid to pivot and try again. Do a slight pivoting if the initial changes aren't working and Always identify which steps work well for your business.
Follow Us On Our Social Media
Don't miss our latest content: Mondays- Leads and Research, Tuesdays- Reputation and Reviews, Wednesdays- Social Media and Content, Thursdays– APP / Website personalization, Fridays- Small Business General Topics.
Zen4 Biz takes the opportunity to keep small businesses ahead of the competition in an innovative way that they can reach their maximum growth by giving the best marketing tools.
Let #Zen4Biz help You turn your business into an Empire.